We Want To Be The CHANGE
We'd Like To See Around The WORLD
& In Our COMMUNITY
The Rotary Club of Brentwood is a group of professional leaders who volunteer their time and talents to serve the community and promote international understanding and peace.
Our club was chartered in 1949, and since then our members have been committed to making a difference in the lives of others.
Each year, our club raises funds for local and international charities, provides scholarships to deserving students, supports local youth programs, and much more.
We are proud to be part of an organization that is making a difference in the world! If you are interested in making a difference in your community and beyond, we invite you to join us!
Contact Us To Become The Change
Who We Are INTERNATIONALLY
We are part of a global network of over 1.4 million people who believe that we can make a difference in the world. Our club members are men and women of all ages and from all walks of life who share a commitment to making our world a better place. Together, we take action on our world's most persistent issues, such as poverty, literacy, and disease. We also work to promote understanding and peace around the world.
We work together to:
Promote peace

Fight disease

Provide clean water, sanitation, and hygiene

Save mothers and children

Support education

Grow local economies

Protect the environment
COMMUNITY SERVICE 2022 & 2023
We've served our community in many ways over the last couple of years. From scholarships for local students to ending Polio worldwide; our efforts are to make the world around us a better place.
Our club currently consists of 92 members leveraging 479 volunteers with a total number of 2,039 volunteered hours of community service.
Click the picture below and slide through our gallery to LEARN MORE
Is it the TRUTH?
noun
the quality or state of being true
Is it FAIR to all concerned?
adjective
in accordance with the rules or standards
Will it build GOODWILL and better friendships?
noun
friendly, helpful, or cooperative feelings or attitude
Will it be BENEFICIAL to all concerned?
adjective
favorable or advantageous; resulting in good.
We'd love to have you at a meeting. You can find information and a map below to join us.
Where We Meet
P.O. Box 325
Brentwood, CA 94513
Where We Meet
Wedgewood Banquet Center
100 Summerset Drive
Brentwood, CA
When
---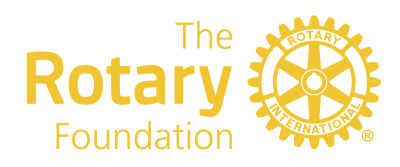 Endowment
Clean water, sanitation, health, and hope

Interact
Developing leadership skill in 12-18 adolescence

People Of Action
Learn what happens when Rotarians take action
"Man has affinity for his fellowman, regardless of race, creed, or politics, and the greater the variety, the more the zest. All friendliness needs is a sporting chance; it will take care of itself in any company."
— Paul Harris- Rotary Founder
"Friendship is a natural and willing servant….There is no reason…why the great power of friendship should not be harnessed to do its part in the world's work."
— Paul Harris- Rotary Founder
"The best antidote for international fear is international understanding; the best way to cultivate international understanding is through business and social intercourse."
— Paul Harris- Rotary Founder
Check Out Some Of Our Recent Events
Check Out Our Participation in "Rotary's Visibility Day"
Check out our club planting trees in Brentwood.
Check Out Our Annual "Whiskey Walk"
Cheers to all involved.
Check Out Some Amazing Art From Our "Youth Poster Contest"
We host an annual art contest for youth in East Contra Costa County. Contributing funds to students and their School's art program.
Our "5k Sweetheart Walk/Run"
At our 1st Annual Sweetheart Walk/Run
Rotary's Annual 5k Sweet Heart Run/Walk
Check out some photos from our Sweetheart Run..
Rotary's 1st Annual Craft Brew Festival
At our 1st Annual Beer Festival we raised of 25k to fight against eradicating polio world wide.
Mike Crosby & Jim Wangeman
Mr. Crosby "End Polio Now" Committee Chair welcomes the community. And, Mr. Wangeman tells us about his personal fight against polio as a polio survivor.
Did you make it to our District Conference
If you didn't get a chance to attend. See some of what you missed below.
Tells how a simple gesture of giving can change the trajectory of someone's life.
Joe's home was ravaged by fire. He didn't know how much support he had until his club members came together to bless him and his family. During their unfortunate circumstance they saw hope because of the Rotarian support system.
Discusses Rotacare and its amazing contributions to the community.
Would You  Like To Get Involved?
Contact Us Below To Get Started
Join us in blessing our community and those in need.
We'd love to have you at a meeting. You can find information and a map below to join us.
Where We Meet
P.O. Box 325
Brentwood, CA 94513
Where We Meet
Wedgewood Banquet Center
100 Summerset Drive
Brentwood, CA
When
---
Meeting Location Address: 20 Summerset Dr.
Brentwood, CA 94513
Mailing Address: P.O. Box 325
Brentwood, CA 94513